Having a grease stain on your furniture can be absolutely devastating and completely change the look of your furniture. Thankfully, however, they are incredible simple to remove. If you know how at least. Let's take a little look.
The first thing you are going to need to do is get some colorless laundry detergent. You will want this to be a two parts cold water to one part detergent mix. If this process doesn't work for your upholstery then you can always boost the amount of detergent in the mix, but we find this is a great mixture to start with.
Use a freshly clean towel and allow it to soak up this mixture. In a circular motion rub it gently onto the stain. You should start to see suds appear.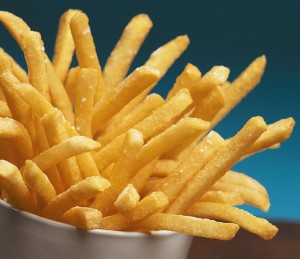 Once the area is fully saturated you will need to grab another towel and a bowl full of cold and clean water. Rub this into the stain in the same way. This will eliminate the detergent from the fabric. Keep soaking your towel until all the suds have disappeared.
Allow this to dry over the next few hours. If your grease stain removal works then there will be no stain left after it dries! However, if it doesn't work, then we suggest you boost the amount of detergent that you use in your initial mixture. Alternatively you can use other 'grease removal' products. Many people have actually suggested shampoo for greasy hair works well for grease stain removal, so why not give that a try?